Workplace Safety
Product Range
Add an extra layer of protection to your workplace...
Automatically Monitor Social Distancing & Simplify your track & trace procedure with Kramer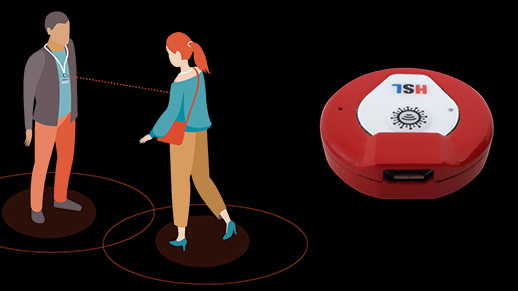 Automatically Log workplace interactions...
Every time 2 or more employees spend over 15 minutes at a short distance it is logged on both devices (no location or private data is stored)
Allowing for an easy track & trace if required!
If a person is later diagnosed with COVID the tag can be analysed remotely & anyone who has come into contact with that person can also be quarantined to maintain a safe environment!
Lanyard-Friendly Design
This ensures all members of staff wear the tag at all times in the workplace, so all interactions are accurately logged.
REQUEST A QUOTE
Watch the Product Video
These units have a Long Lasting Battery (up to 6 months) and allow the Administrator flexible control to set distance and length of encounter parameters. Quantity discounts are available.
Watch Video
Flexible Mobile Touchscreen:
As class sizes are significantly reduced there is need for a Flexible mobile touchscreen solution to make the most of the space in school.
We can offer a range of touchscreen solutions that can easily be moved from space-to-space to maximise your return on investment.
A Range of Brands
All major brands supplied such as Clevertouch, SMART, BenQ & Hitachi.
A Range of Sizes
Pick a size to suit your requirements from 55" all the way up to 86".
Trolley Options
Both fixed height and height adjustable trolley options available.
Remote Learning Option
Teachers & students can access content from any web enabled device.
The Meeting Owl by Owl Labs - from Huddle Rooms to Distance Learning...
Owl Labs Meeting Owl
- 360˚ camera in 720p

- Single 360˚ speaker

- 12-ft radius audio pickup

- Core product improvements via Wi-Fi connection


The original 360˚ smart conferencing camera. It is an easy-to-use camera, mic & speaker device best for faculty meetings & professional development training in huddle rooms & smaller spaces. Powered by the Owl Intelligence System, the Meeting Owl automatically shifts the camera to focus on whoever is speaking. The result is an experience that nearly feels like sitting in the room and a team that feels closer together.
View More info
Owl Labs Meeting Owl Pro
- 2X sharper 360˚ camera in 1080p

- 2X louder via 360˚ tri-speaker

- Smart mics: 18ft radius pickup

- Enabled for Owl Labs' new Smart Meeting Room


The Meeting Owl Pro 360˚ camera, mic and speaker offers the highest resolution and best sound for hybrid classrooms & distance learning. This 360˚ smart conference camera is equipped with 2X sharper camera image quality (1080p) and 2X louder sound than the original Meeting Owl, making it one of the top all-in-one conference cams available. The Pro edition lets you turn any room into a Smart Meeting Room.
View More Info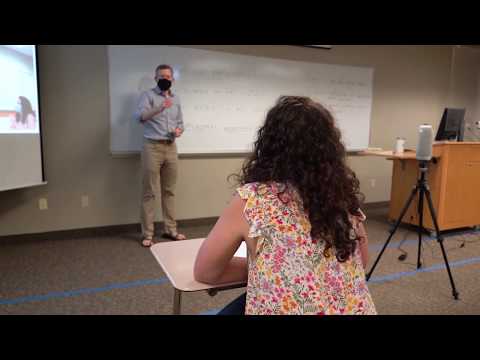 Completely FREE COVID-19 Digital Signage
FREE digital signage resource that streams all the latest COVID-19 news updates along with important public health & safety communications.
Visit play.nowsignage.com on your screen or computer browser
Innovative Touchscreen Solutions
Zoom Rooms Powered by Clevertouch & Jabra
Get instant access to your Zoom meetings. The proximity sensors will power up the screen straight into zoom rooms & Jabra's camera provides an unrivalled crisp clear picture. No fuss or delays, Zoom Rooms powered by Clevertouch & Jabra is the perfect collaboration partner for every meeting space.
Request Pricing & More Information
BenQ's Germ-Resistant Touchscreen Surface
Prevent cross-infection or epidemic in classrooms. Empowered by a multi-layer coating of the non-toxic, enduring nano ionic silver agent that kills most germs accumulating on screen surfaces. The ionic silver's antimicrobial feature remains effective even after thorough cleaning or long periods of use.
Request Pricing & More Information
Work From Home Status Light
Manage Frustrating Interruptions while working from home.
Partition panels - Close but Safe
This range of partition panels guarantees a comfortable and safe environment for offices and businesses. Featuring free-standing, desk mounted and ceiling mounted options. Manufactured in plexi-glass or sound-absorbing polyester fibre, these protective panels allow you to fulfil working needs while respecting the provisions of law on social distancing.
Contactless Control Systems
For those who do not want to share a touch panel surface with others. Simply BYOD, scan the QR code on the screen and the control screen transfers to the device, allowing control of the system on the individuals own tablet rather than using the touch panel.
Contact Us Regarding your requirements. We can provide a full quotation: