Signage Solutions
Sample Partners | Click the links to visit the Roche AV Pro website:
Sample Signage Project | CLICK THE LINKS TO VISIT THE ROCHE AV PRO WEBSITE:
Woodys Bar
Kent Union is the Student's Union for The University of Kent covering Campus's in Canterbury, Medway and Tonbridge. Among the wide variety of services the Union provides to Students, it also covers catering establishments, student hubs and entertainment venues on campus. Woody's bar originally opened in 1993 was to be replaced with a brand new two-story building with shop, bar, meeting and activity spaces.
More Info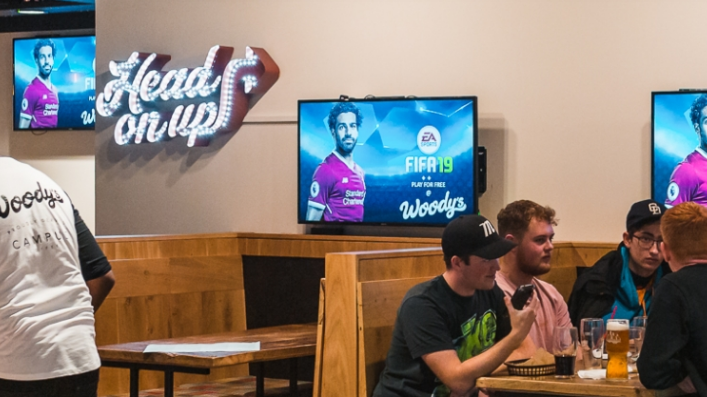 The building was divided into zones with the main bar having 9 displays, the shop having 2 displays, entrance lobby having 3 displays and the upstairs having a further 2 displays. A central rack provided sources including 2 signage players, sky digital box, blu-ray player and bar input. A dance studio was provided with a separate audio system with connectivity for MP3 players.
The system now provides true flexibility covering multiple areas with anything from live music to background feeds from MTV or news channels. The system can be remotely supported and is a true example of how AV over IP can bring great benefits to a range of environments.
More Info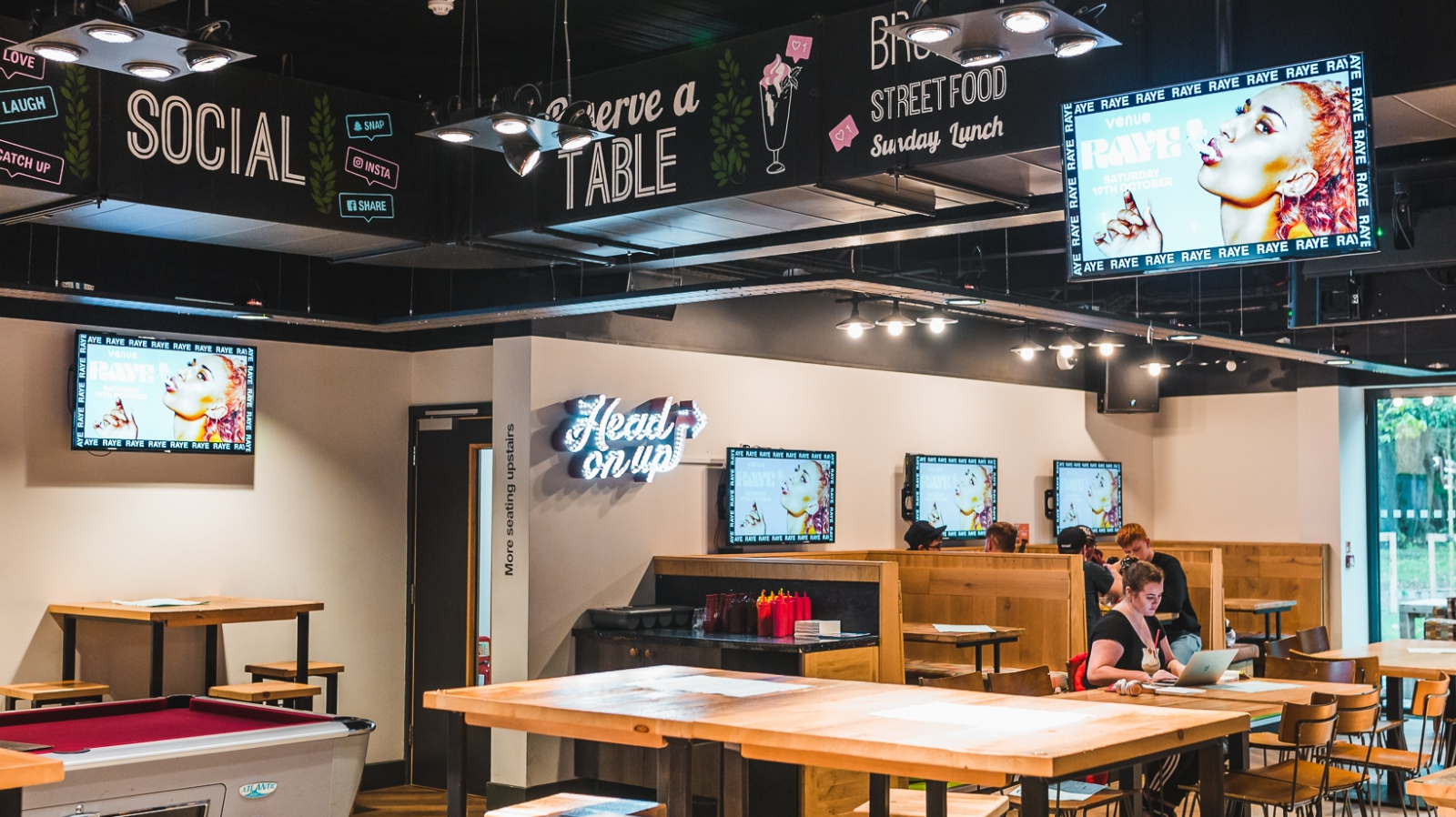 Contact Us Regarding Your Digital Signage Requirements