Video Walls
With more and more clients demanding a "Wow" factor for their visitors, Video walls provide the perfect platform to do this. Roche offer comprehensive video wall solutions and have a proven track record of offering bespoke and unique systems. Design, installation and Programming services are all covered in-house. Please Contact Us to discuss your requirements and in the meantime please browse the projects below to see what we can offer.
Flagship NEC Video Wall Project - Click the Links to visit our Roche AV Pro website
University of Sunderland - Gateway Project
The Gateway is the central hub for students at the University of Sunderland. The newly refurbished building required audio visual technologies that delivered practical study solutions and a centrepiece video wall to give visitors that 'wow' factor.
More Info
Our Solution
In response to the University wanting an 'eye-catching' centrepiece to the newly refurbished building, Roche integrated two video walls. NEC 55" screens were used, with 12 in forming the reception area wall and 8 in the canteen and events space. DataPath VSN Micro600 processors provide up to 6 PC inputs, giving the University great flexibility in terms of their content output.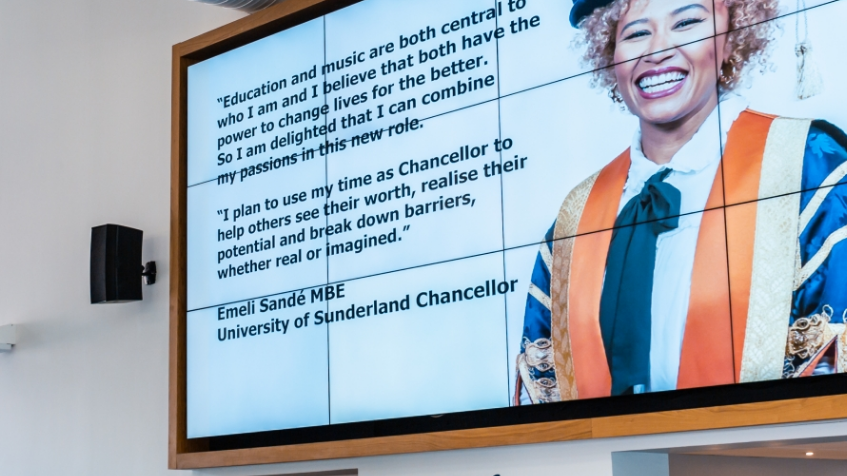 Client Feedback
'Roche were professional throughout the process and credit must go to their install team who worked tirelessly to deliver our requirements to a very challenging timescale. Craig Pickard was instrumental in the delivery, offering unparalleled knowledge and experience to drive the project forward. Roche strive to deliver the highest quality solutions, and I would absolutely recommend them'
Flagship NEC Video Wall Project - Click the Links to visit our Roche AV Pro website
Newcastle University Business School
The University went out for tender with the remit of upgrading their signage facilities to give the reception area a 'wow' factor. They initially consulted with manufacturer NEC to come up with three options to present potential integrators with on the tender.
More Info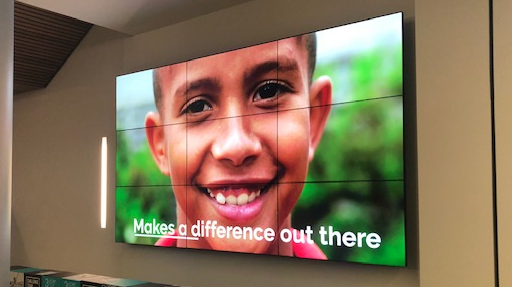 Our Solution
Roche were able to exceed all the tender requirements, providing the University with a truly bespoke solution. Roche also drew on their experience providing similar solutions, in particular a video wall installation for the University in the Marjorie Robinson building in 2015.
Client Feedback
"With such a tight deadline, we have been impressed with Roche's ability to not just meet, but exceed all out expectations.They have delivered a high quality solution, that will give students and visitors that 'wow' factor and allow the University to display its content in a unique. eye-catching way"
Sample Brands - CLICK THE LINKS TO VISIT OUR ROCHE AV PRO WEBSITE
Visit Rocheavpro.co.uk or Contact Us to discuss your requirements