LED WALL SOLUTIONS
From enhancing learning environments to providing a premium feeling in boardrooms, the benefits of an LED video are numerous. While LED video wall technology has historically been associated with corporate fields, entertainment venues and public spaces, more and more academic institutions are starting to appreciate their universal benefits and are now utilising LED display technology.


Large Grid-free Images
LED video walls upgrade the visual experience in a variety of scenarios thanks to the ultra-large screen size and no annoying bezel lines! Traditional video wall setups have grid lines interrupting the image whereas LED technology gets rid of these barriers!
Simple setup & maintenance
The modular design of LED walls provides a huge advantage over traditional video walls, speeding up install & offering full-frontal maintenance. Individual modules & components can be removed and replaced directly without having to dismantle the whole display!
Superior Image Quality
With an LED video wall, each LED functions as a separate pixel, and this allows the display to deliver an outstanding visual experience with mind-blowing image quality. Furthermore, it's unaffected by ambient light, no matter the time of the day!
Premium Product
Acquiring an LED wall can help organisations stand out from the crowd. An institution equipped with high-end technologies shows commitment to progress which will strengthen brand image & identity. The sophisticated equipment sends a clear message of high standards.
Check out this drone video of a recent installation featuring LED walls...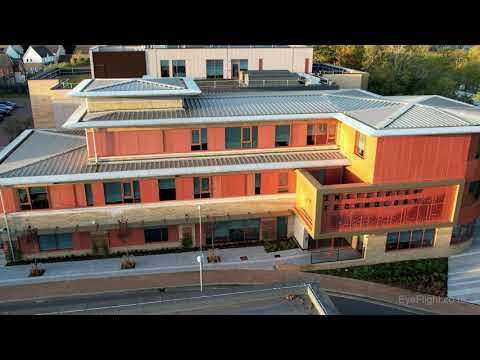 Browse our Project gallery below...
SAMPLE LED WALL case studies
Work in PROgress at University of Portsmouth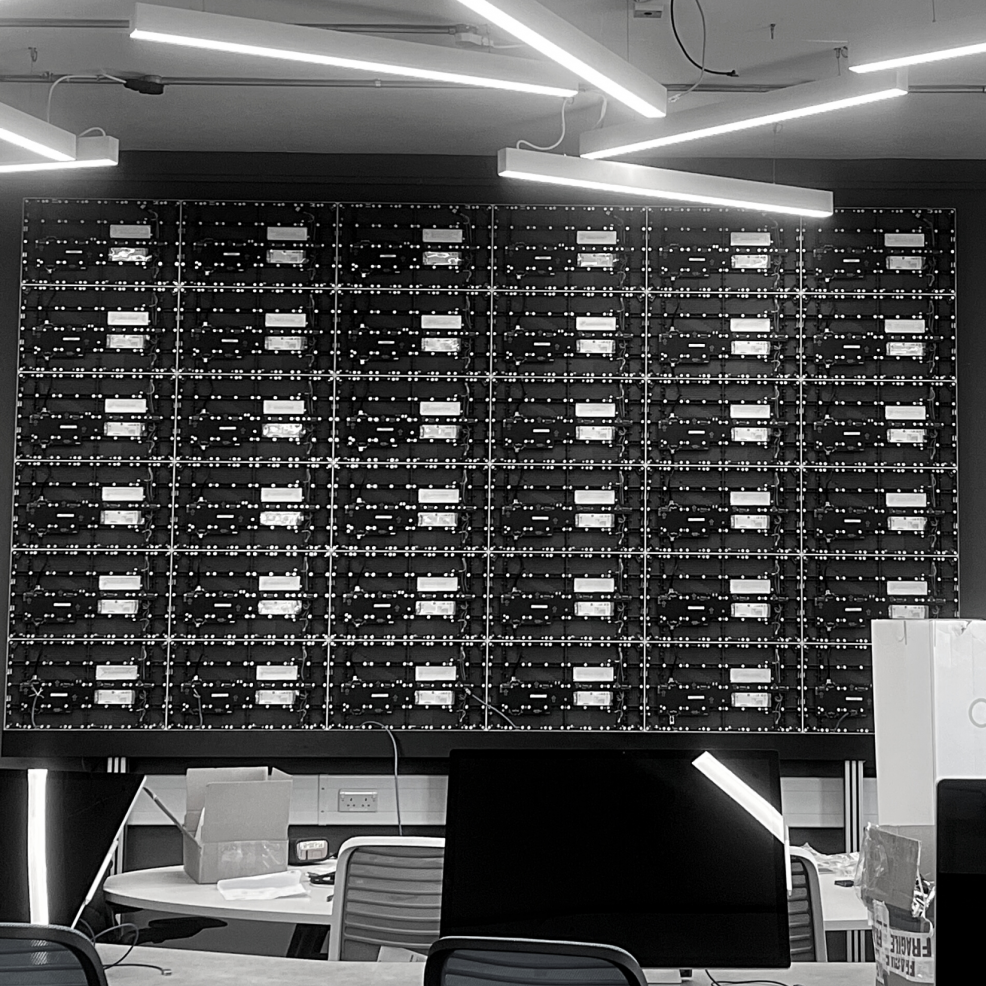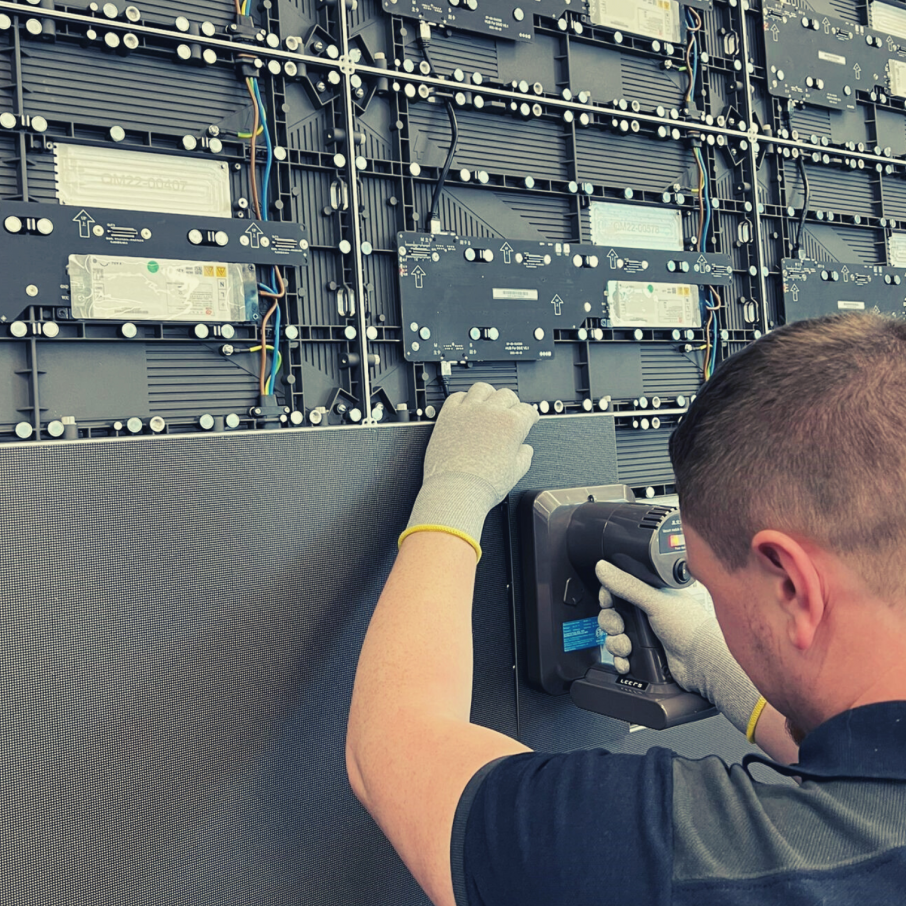 Work in PROgress at University of Sunderland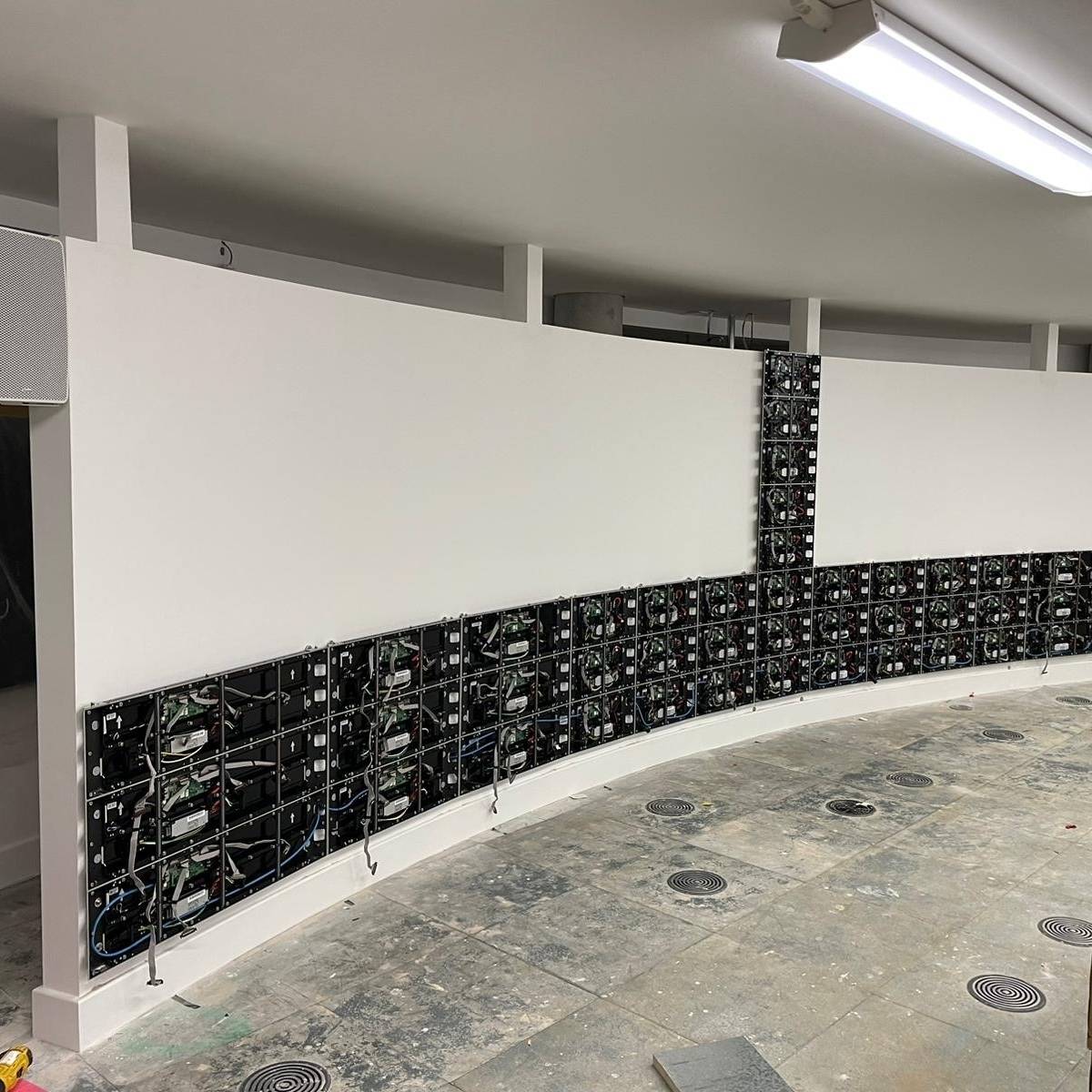 Work in Progress at Manchester Metropolitan University
WOrk in progress at CitySpace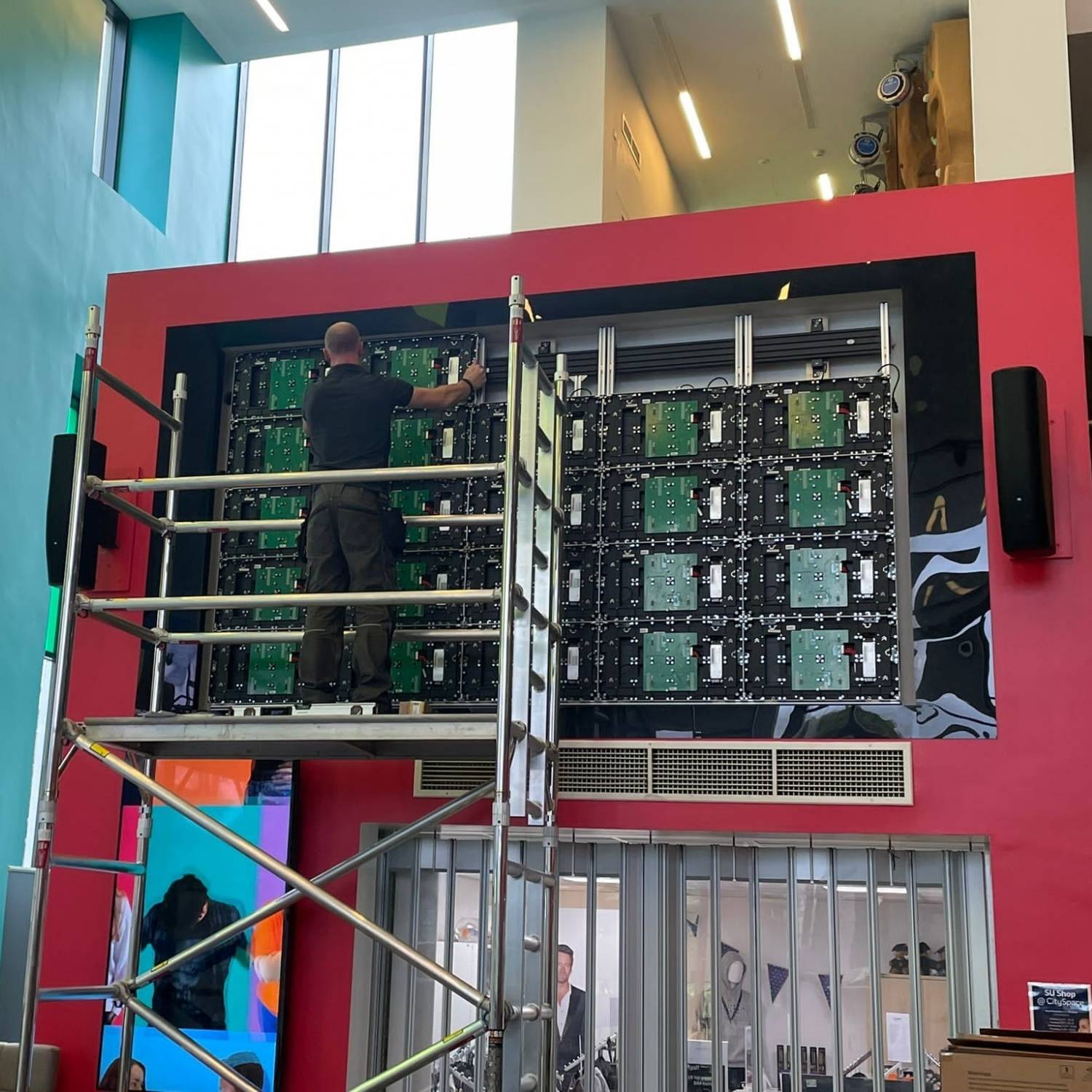 Work in progress at University of Salford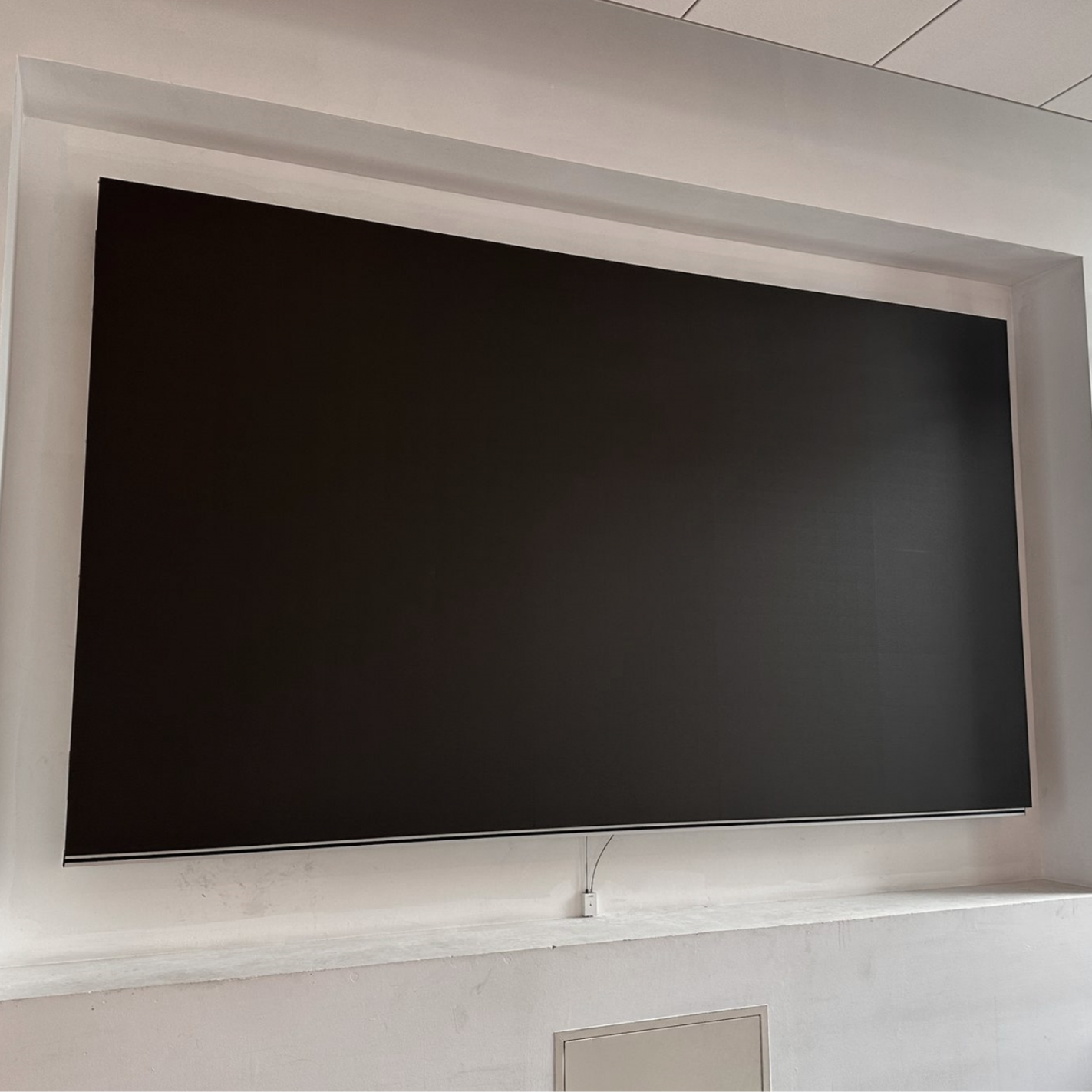 one stop shop for all your LED wall requirements
Roche can provide comprehensive video wall solutions and have a proven track record of offering bespoke and unique systems. Design, installation and Programming services are all covered in-house.
PRODUCT SPOTLIGHT: 135 inch FOLDABLE LED DISPLAY
Pre-assembled kit ready for instant use
Foldable screen with flight case for easy transport
Built-in stand with motorised height adjustment
Integrated Harman Kardon speakers for impressive audio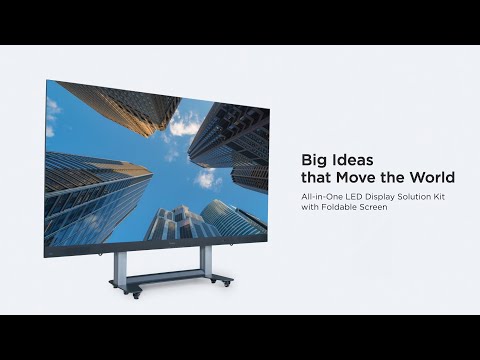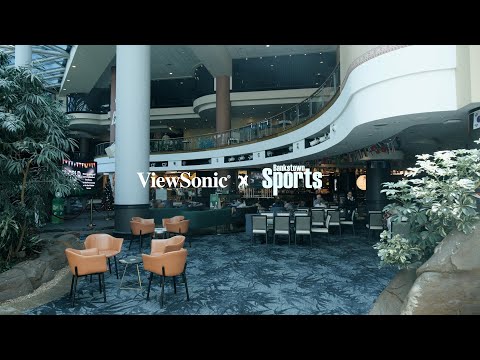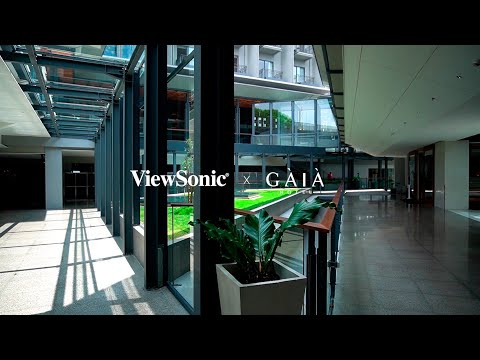 Contact Us to discuss your LED requirements