VR in Education
Improve Learning Outcomes by Integrating VR into your Lessons
A great way to engage your students and enhance your existing lessons with VR designed specifically for Education
Virtual Reality Headsets
A fully integrated, classroom-ready device with no additional hardware required to get you started.
Headset Management
Portal gives teachers the controls to easily send content and direct and monitor student attention, maximising learning time.
Secure Storage & Charging
Supplied in a rugged storage and charging case to ensure your devices are always ready when you are
Setup & Training
Technicians setup and configure the headsets for you and our educational team teach you how to use them.
Designed specifically for students of all ages, these standalone virtual reality headsets come complete with everything you need to bring affordable, innovative virtual reality to the classroom...
Evidence shows virtual reality has the tools to push the boundaries of your teaching, and helps students meet their learning goals...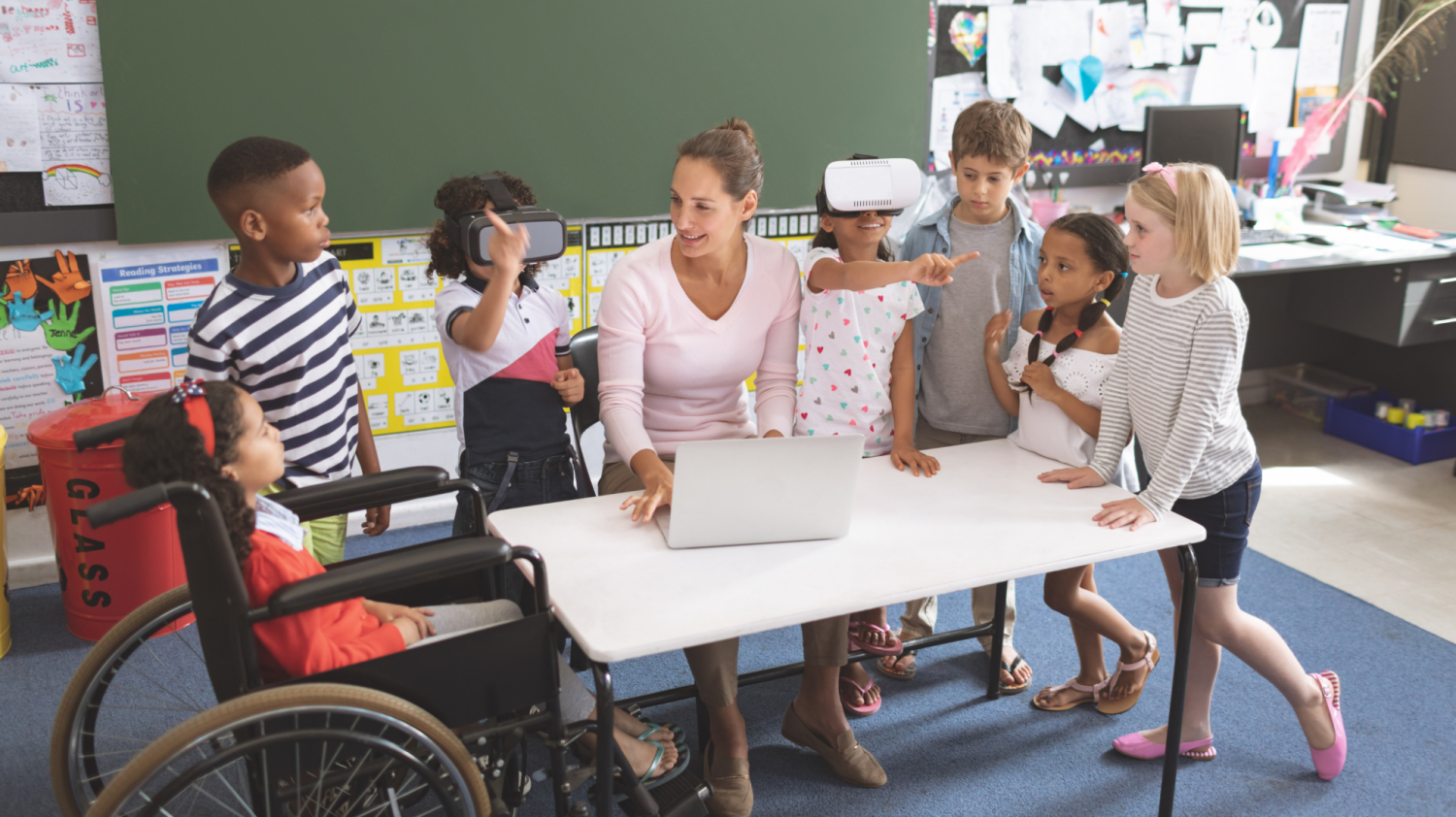 EXPERIENCE
Learning through experience can boost knowledge retention by up to 75%.

Increase your students' ability to retain knowledge by immersing them into exciting experiences they'll never forget.
ENGAGE
We only remember 10% of what we read, but can retain 90% of what we experience.

Improve students' interaction within the classroom by incorporating visual stimuli with virtual experiences.
ACHIEVE
VR can improve student attainment increasing exam results by up to 20%.

Comes complete with all the tools you need to deliver curriculum-aligned VR lessons to boost your students' learning.
Interested in introducing VR to your teaching? Book a no obligation demo today & learn how you can enhance your lessons with this exciting technology!