AUDIO
At Roche AV, audio is our middle name and we understand that great sound is essential in every setup. It ensures maximum productivity whether in a meeting room or in the classroom. Our experience includes everything from creating Dante standard stadium-quality sound in large lecture theatres to ensuring everyone is clearly heard in courtroom settings. We will match your requirements with the best hardware available and ensure premium coverage in your space.
With over 50 years behind us we have built up relationships with all the key audio manufacturers & are in the perfect position to provide audio system consultancy, design & integration. We have vast experience in optimising the delivery of audio over the network, utilising widely known standards such as DANTE which integrate seamlessly with solutions from the likes of Sennheiser, Shure, BiAmp & Q-Sys...
For a premium audio setup you need a proven partner to guide you. At Roche Your vision is our challenge - why not contact us today and put us to the test with your audio requirements, we would love to hear from you. To get a taste of the audio solutions we offer our clients please check out our installation gallery below or browse the sample case studies.
Newcastle University | Dante Audio Control System
The £34m Frederick Douglass building, features a stunning 750 seat lecture theatre with a stadium quality sound system, a 200 seat overflow theatre and a versatile exhibition space. This Project was shortlisted as "Education Project of the year" at the AV Technology Awards 2020..
View Case Study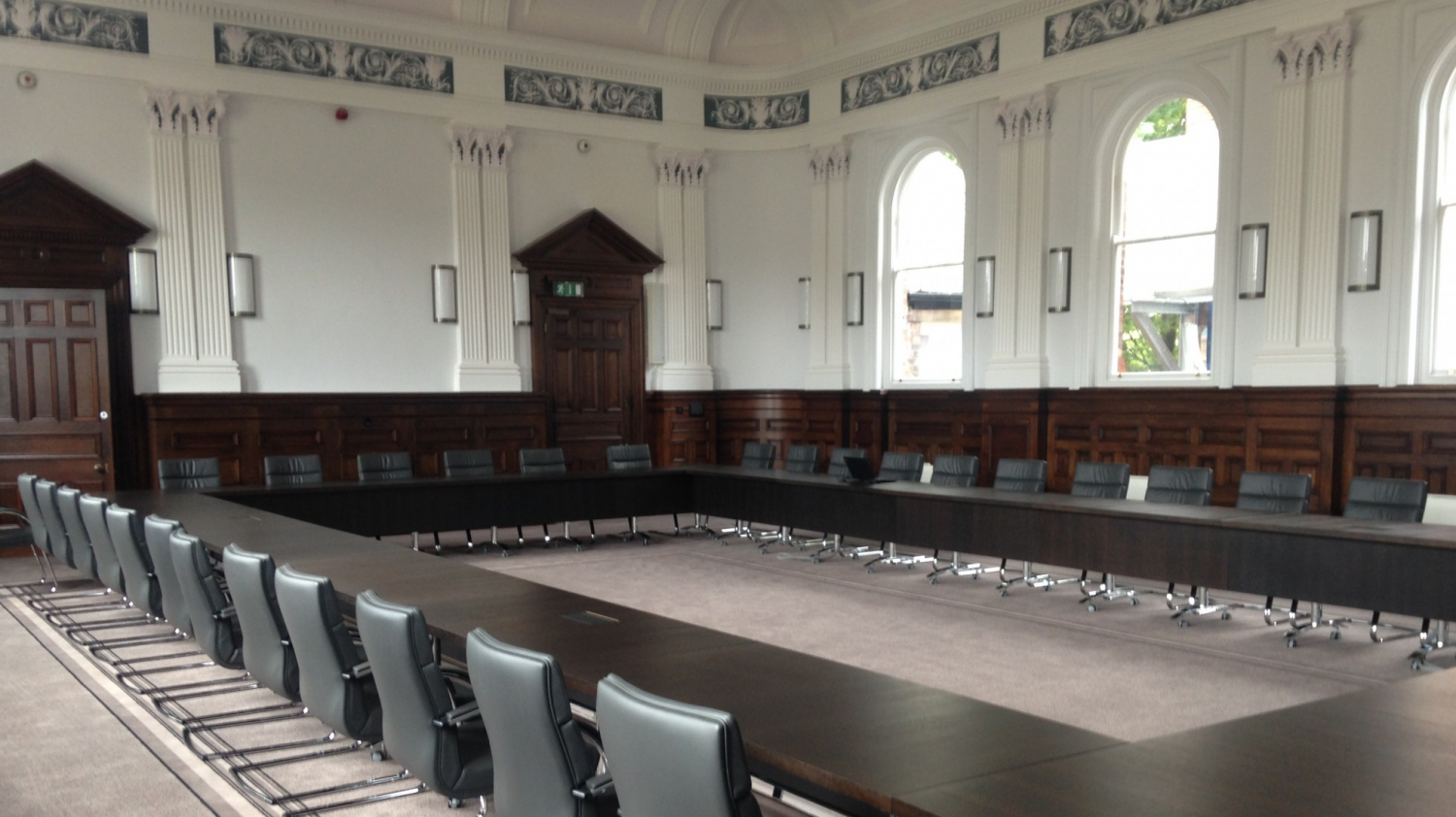 Nottingham Trent University | Renkus-Heinz & Beyerdynamic
NTU required a system to provide sound reinforcement, signal processing and lecture capture for the main ceremonial hall, as well as further audio provision for the ancillary spaces. The listed status of the main hall demanded that all works be undertaken with great sensitivity towards the Victorian interior...
View Case Study
Middlesex University | BiAmp, Beyerdynamic & Renkus-Heinz
The University of Middlesex College building is a neo-Georgian style building dating back to 1939. The central quadrangle is covered by a large glass roof and is used for special events. Due to the reflective nature of the glass roof and indeed the space in general, the acoustics are a particular challenge for any audio presentation.
View Case Study
Your Vision. Our Challenge. Let us help with your audio system requirements